News
Royal Dutch Airlines (KLM) Resume services at KIA
---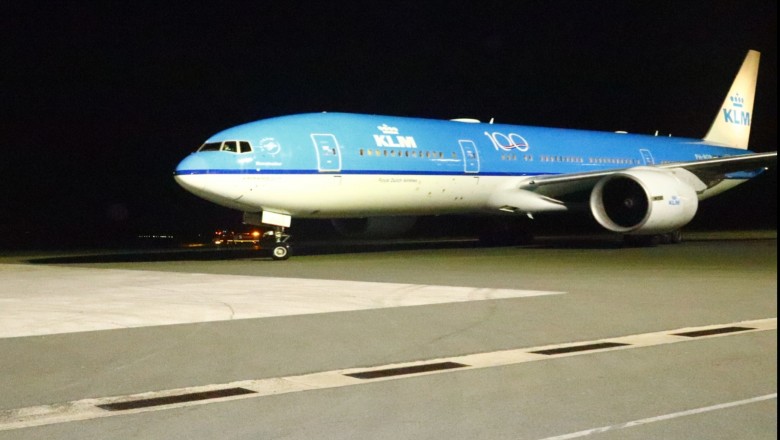 Royal Dutch Airline (KLM) has resume its regular services to Kilimanjaro International Airport on 04th August 2020 with more than 190 passengers aboard a Boeing 777 aircraft .
Speaking during a brief welcoming ceremony held at the airport, Kilimanjaro Airports Development Compnay (KADCO) Acting Managing Director Ms. Christine Mwakatobe says, "As promised,that this week will mark the return of the major airlines at KIA, and indeed it has been". Three airlines have started to fly to and from Kilimanjaro Airport,she added.
The brief welcoming ceremony was attended by government officials, includes Kilimanjaro Regional Commissioner Dr. Anna Mghwira and other other general stake holders.
KLM, which is among the members of Skyteam alliance will fly to Kilimanjaro three times a week (Tuesday, Thursday and Sunday) with direct flights from Amsterdam with expectations to increase frequency to four times a week effective 27th August 2020.