HOTEL & RESTAURANT
If culinary is not an art, then what is it? In here we have one language, we communicate through food. It a time and chance to study African language through African menu. The food in Africa is like its weather condition, can be very different. Nyama choma are saved, local wali food, or if that a hard to ask order than consult an attendant to advise the most relaxing food for you. Drinks are not missing. A little wine never killed no one. Wine is saved in here: Dodoma wine to many more local ones. Have a test from finery Tanzania wine factory. We have great options option for hotel, restaurant and eateries, which makes Kilimanjaro International Airport most vibrant place to be. Here is the list of options.
1. KIA LODGE
One of the airport on-site hotel, just short walk from the airport terminal building. The lodge is situated in secluded hill in the heart of beautiful Savannah scenery that is so typical for East Africa. With access to hotel transport from the airport to the airport. KIA lodge offers:
Airport transfers
40 spacious African thatched brick cottages
Twin/Double en-suited rooms
Excellent Restaurant
Open bar with a lounge area
Free wifi
Hilltop Swimming Pool
Massage and Spa





2. VIP LOUNGE
Presidential status with contemporary architect design is the cockpit flying our VIP lounge. It is a design briefs with honest and pretentious. The concrete floors paired with white wall makes the surrounding casual and comfortable. Natural trees and flowers with light wood accents outside of the lounge make it calmer. The hanging canvases on a wall provide a playful touch. Located in precinct location to maximize the security and luxuriate while minimizing exhaustion.

The lounge linked with different facilities like huge car parking, 70 inches 4k TV with premium package, recliner sofa set, self-services to passengers, free WIFI, immigration papers clearance. You will remain conformable while we are taking care of everything.
3. BUSINESS CLASS LOUNGE
If you are finding something more refined, Business class lounge at Kilimanjaro Airports is a more spacious place that marries pretty design with a modern art design. This renovated space, more of its interior is perfectly finished with tiles and polished concentrate at the top. A wide door at the lounge gives a distinct not to the welcome guests. Total arrangement at the lounge is good, sensibility is high and modest, yet entirely comfortable. The business class lounge accepts all business class passengers from all airlines. But for those travelling without business class they have access to the lounge too.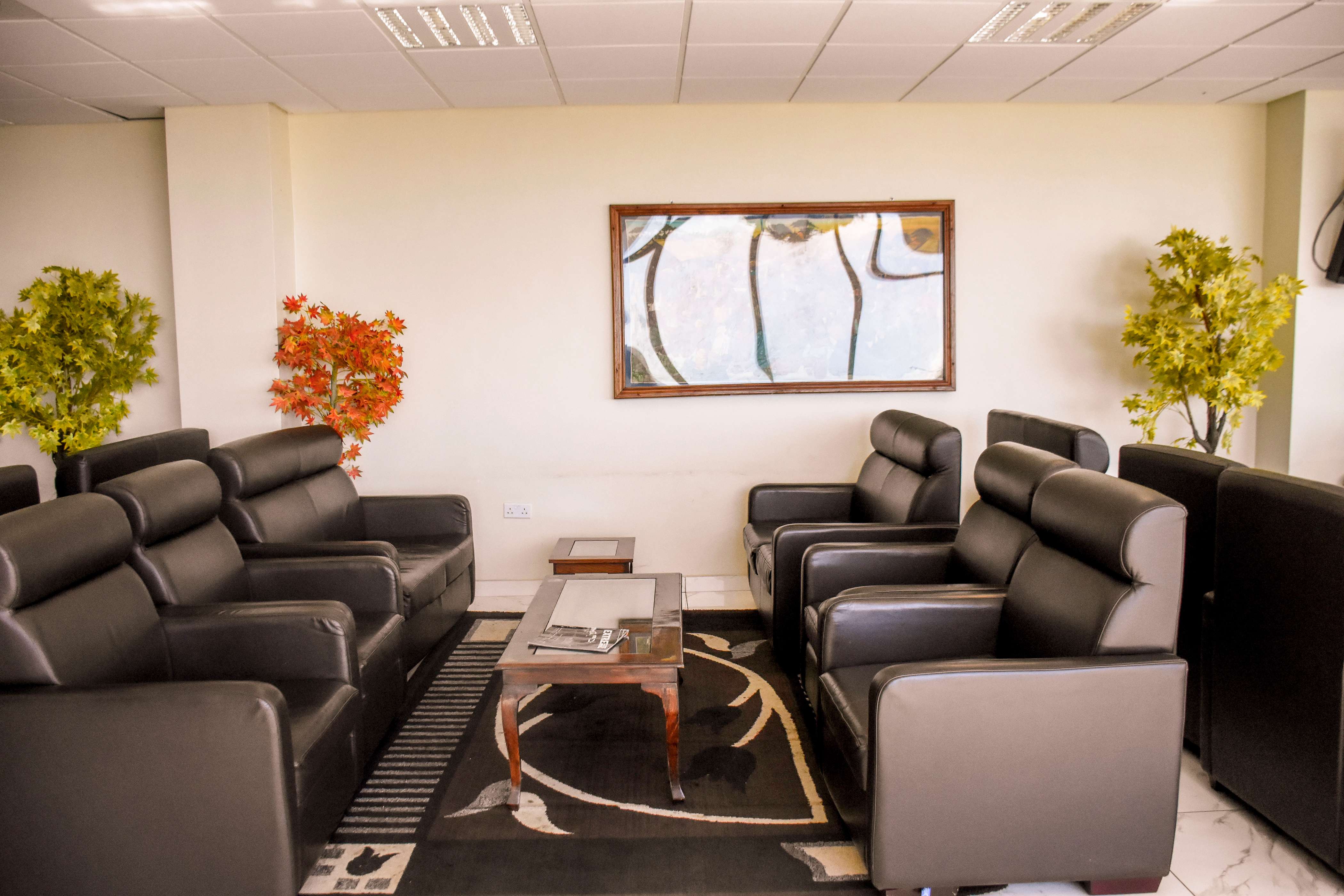 4. COFFEE SHOP
Does running out of coffee count as a cardio, No. This coffe shop is another wonderful destination in the departing terminal. More bright and open, location favour friendly view due bottom to ceiling glass window. Those glass in both direction lets the light spills into the coffee shop. We have decided to encourage interaction by keeping the seating communal. Its a space where you can grab light meal while waiting for your flight, yet interacting with fellow passenger in style.

5. MEKUZ
Located outside the terminal building, less than 20 meters from main gate entrance. Our outdoor space blend with Kilimanjaro Mountain view to give best of time while having fun. Each space in here is intimacy. Outdoor environment leading the eye up and around to appreciate the view. To be sure, one will leave Kilimanjaro International airport feeling at a little intellectually elevated, as the atmosphere of timeless encourages quite contemplation.