SHOPS
If you love shopping, then you are not alone. To us, shopping is like an independent adventure here. We have searched the globe in and out to give you a wallet friend option for the current demanded product so as we can hold your eyes a little longer in our store at Kilimanjaro International Airport.


African Handcrafted Shop
You have not yet finished the African safari if you did not have a chance to grab African handcrafted items. The shop available at the international departure lounge, right-hand side after immigrating clearance. Wide ranges of hand-carved pendants, African jewelers, and sculptures crafted from quality African native items. In Africa, crafting is the household activities. Many tribes have these cultures for ages now. Let your eyes meet the magic of talented craftsmen through their products. Kilimanjaro International airport helps you to discover the true meaning of life through arts which uncover beyond design. The range includes African handmade cowrie shell necklace, ethical bracelet, Hand-carved, African necklace, African beaded sandals of your size, 100% Genuine African handwoven art, Waist bead, unique and Elegant African jewelry, and vintage which most people didn't know they would fall in love with until they saw if for the first time.
Tanzanite/Jewelries Shop
Available inside the departing lounge. The store has wide verities of gemstone crafted from unique and rarest gemstone, Tanzanite. Availability of Mererani mining- a short distance from the airport gives passengers a chance to buy it at a lower price than anywhere else.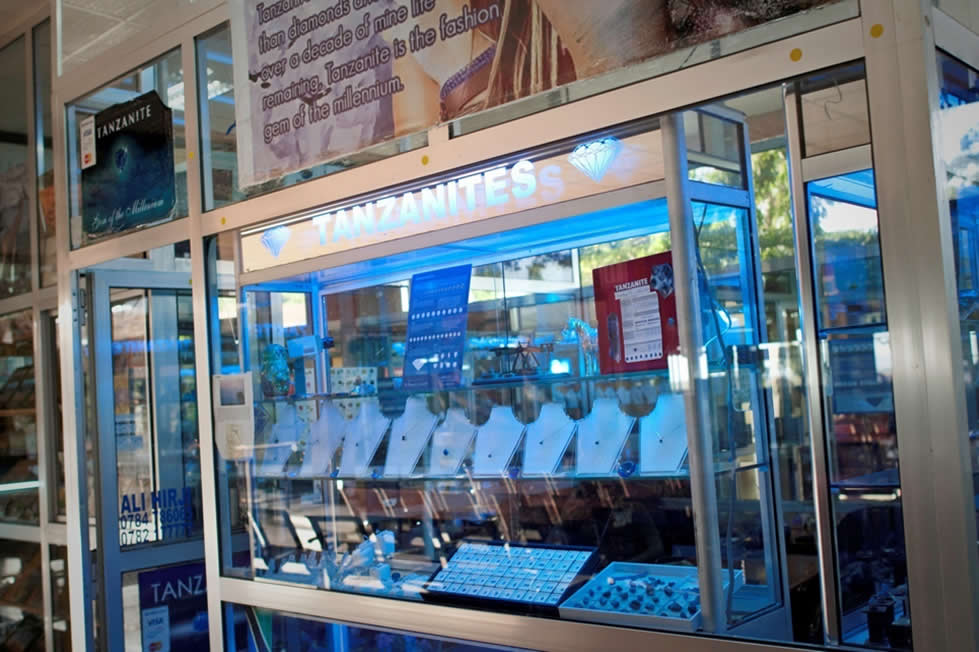 Book Shop
You have pretty of time in here, why don't you walk around and scroll some books. Kilimanjaro International airport offers literacy shopping. Have fun, pickup great magazines, and read some entertaining African novels while escorted with African aroma at a nearby coffee shop.
Coffee Shop
Most thought they wouldn't fall in love with Africa coffee until they have seen it for the first time. Harvested between 1200-1700m above the sea level, on volcanic slopes of Mount Kilimanjaro, Kilimanjaro coffee seems to be one the best coffee due to a richness in color and aroma.